HMRC Announces Phased Approach to CDS Export Migration in a Major Update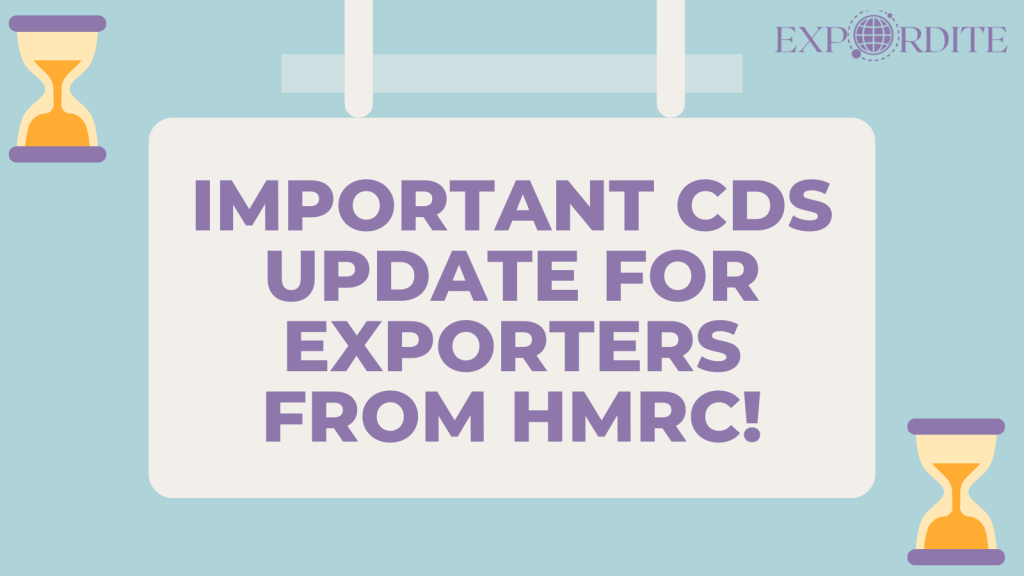 Today, the HMRC announced a major update to the CDS migration process for exporters.
After a series of consultations with the industry, the UK government is implementing a phased approach for businesses moving to CDS for exports as follows:
Between now and November 2023:

High volume declarants who are able to migrate to the Customs Declaration Service by November 2023 will continue to be supported to do so. HMRC or Software Developers will be in touch with those declarants in September

Further migration by 30 March 2024

: We will contact all remaining export declarants and confirm the actions they need to take once the Customs Declaration Service is able to support all export routes and types of export declaration currently submitted at the border. All export declarants will then need to be submitting all their export declarations through the Customs Declaration Service by 30 March 2024.
This new approach will enable HMRC and delivery partners to build on the existing IT testing as well as undertake additional performance analysis while businesses with the existing IT functionality start to migrate. It will also enable HMRC and their delivery partners to better support export declarants to make a smooth migration to CDS.
The AFSS and our members fully support the revised timescales for the transition of Export declarations from CHIEF to CDS. This moves away from the seasonal peak and also allows more focus to help customers migrate to NCTS5 in November. We thank HMRC for the continued collaboration and consultation with us, to ensure a successful completion of the CDS journey for everyone by the end of March 2024
Steve Bartlett, Chairman of Association of Freight Software Suppliers (AFSS)
Latest Postponement
HMRC had postponed the process once previously – the original CDS deadline for exporters was March 30th, 2023. We'll keep a close eye on the updates and keep you posted. Our team has been working hard to ensure that our clients' export declarations are flowing seamlessly through CDS in November, and we'll continue to do so, in line with the HMRC's announcement. You can see our founder's update on LinkedIn below:

You can get in touch with us by email or book a free call if you have any questions.