10 UK Export News You Might've Missed – Week 36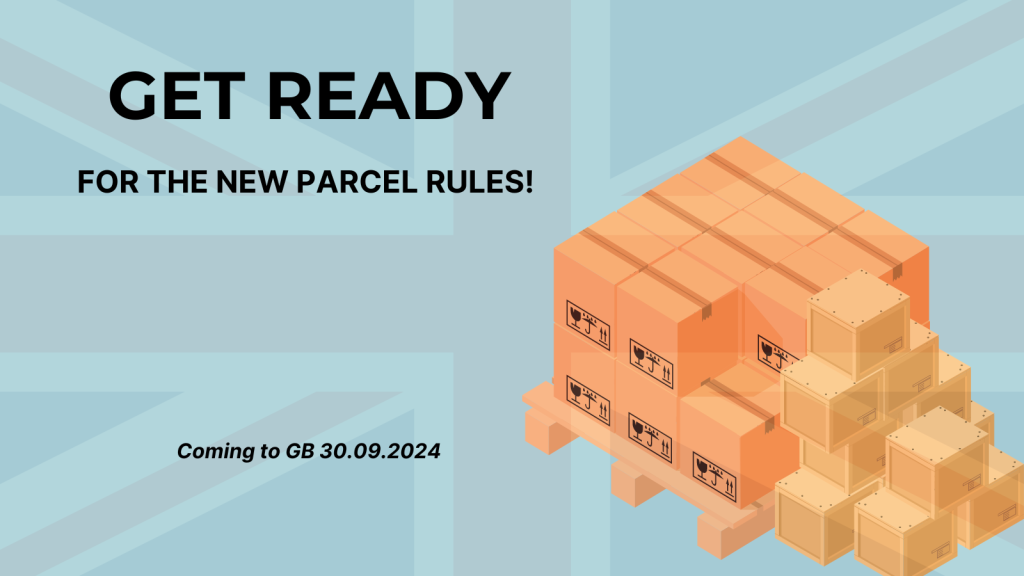 In this edition of Export News from Expordite, we'll cover the top 10 UK export news and headlines from week 36 of 2023 — September 4th-10th, 2023.
Key News:
Make it British: Supporting sovereign UK supply chain for connected and automated mobility

Moving parcels from Great Britain to Northern Ireland under the Windsor Framework from 30 September 2024 – BIG CHANGES FOR PARCEL EXPORTERS, explanatory video coming shortly from Expordite.

UK to host international food security summit in November
"The UK and Japanese export credit agencies (ECAs) have signed a Memorandum of Understanding (MoU) to support their future collaboration on projects around the world. This will help them as they work together to broker more deals which support exporting businesses.
The UK Export Finance (UKEF) and Nippon Export and Investment Insurance (NEXI) MoU sets out revised terms of cooperation which support ambitions for sustainable development outlined in the Hiroshima Accord, G7 Partnership for Global Infrastructure Investment (PGII) and UN Sustainable Development Goals.
With a focus on export credit policy and co-investment projects, continued partnership between the two ECAs will support the international competitiveness of UK and Japanese businesses as they seek to access global trading opportunities."
Source: GOV.UK
"The UK and Poland have strengthened their defence ties today as Defence Minister James Cartlidge visited MSPO in Kielce, Poland.
The largest defence trade fair in Poland, attracting delegations from across the world, MSPO brings together nations to collaborate on, discuss and view some of the world's leading defence equipment, capabilities and ambitions."
Source: GOV.UK
"The grants, as part of the Centre for Connected and Autonomous Vehicles (CCAV) Commercialising Connected and Automated Mobility: Supply Chain competition, will help 43 British companies across 13 projects seize early opportunities to develop self-driving technologies, products and service ready for the connected and automated mobility market.
With a total funding of £28.5 million in joint Government and industry support, 13 new supply chain projects will complement the deployment projects and will play a pivotal role in advancing the self-driving revolution by reinforcing the UK's position at the forefront of connected and automated mobility technologies.
These projects will be delivered in partnership with CCAV's delivery partners, Zenzic and Innovate UK to bring together government and industry to support the development of sovereign capabilities within the UK CAM supply chain. The selected projects will address critical technology gaps, enhance safety and security, improve performance and reliability, and create scalable opportunities both domestically and globally.
Combined, the deployments and the supply chain projects will help increase safety and efficiency of operations – a great result for our communities and our economy as we gradually roll these services and solutions out nationally and export them globally."
Source: GOV.UK
"The Government and the EU have agreed the Windsor Framework. This includes future changes to the current arrangements for sending parcels from Great Britain to Northern Ireland"
Source: GOV.UK
"Most businesses are in the dark about a looming "avalanche" of changes in EU/UK trade regulations, an industry group is warning.
The British Chambers of Commerce said its research among 700 firms suggested that the vast majority are unaware and unprepared for the changes in EU/UK regulations.
More than four in five manufacturers said they do not know about new reporting requirements on exports of goods containing high-carbon steel, and selected other products, to the EU starting in October, and around nine in 10 exporters were either unaware or unprepared for new EU VAT requirements due in January 2025."
Source: Morningstar
"We are consulting on proposals on 5 key areas of consumer information transparency, with the aim of improving the quality and accessibility of information. This is so consumers can make informed choices about the products they purchase, whether it is their weekly shopping or booking a hotel room online.
The 5 areas we are consulting on are the:
display of pricing information

hidden fees and drip pricing

fake and misleading reviews

online platforms

online interface orders"
Source: GOV.UK
"The British PM — born in England to parents of Indian heritage — will travel to New Delhi later this week for the G20 summit, where he will take part in a series of bilateral meetings with fellow world leaders.
Hopes that a highly coveted post-Brexit trade deal with India would be signed in time for the summit have evaporated. But there has been sufficient progress that U.K. and Indian government officials are increasingly confident an agreement can be hammered out by the end of the year.
And that means Sunak could get an opportunity to combine one of his favorite pastimes away from politics with a trade deal which would be highly politically expedient."
Source: Politico
"Just under 75% of businesses think that electronic trade documents will have a positive effect on their companies, according to a poll of attendees to an Institute of Export & International Trade (IOE&IT) webinar
The webinar covered the UK's new Electronic Trade Documents Act (ETDA), due to be implemented later this month.
Digital economy and technology minister Paul Scully has said that ETDA could save businesses £1.1bn over the next decade."
Source: The Institute of Export & International Trade
Food Export News
"Last season (2022/23) the UK exported 1.48 Mt of total wheat and 1.10 Mt of barley to the EU, according to HMRC data. For wheat, this included the highest volume of wheat exported to the EU since 2015/16 and made up for 94% of total wheat exports.
While there isn't any HMRC trade data available yet this season, according to EU Commission customs surveillance data, 6.9% (79.7 Kt) of common wheat that has been imported up to 4 September is of UK origin. At the same time last year, UK imports accounted for 22.8% (159.2 Kt). This season to date, Ukrainian wheat now makes up 59.7% of imports as they continue to supply competitively priced grain to the continent, compared to a 31.1% share this time last year."
Source: AHDB
"The UK will host an international summit on food security in November, vowing to increase support for vulnerable people worst hit by rising food prices, the government announced on Friday.
The international food security summit is expected to bring countries together in a bid to address the food security at a time when Russia has suspended its participation in the Black Sea Grain Initiative"
Source: AA
Want to get more international trade content straight to your inbox?
Sign up to Expordite Updates or come see us at Going Global Live in November!