10 UK Export News You Might've Missed – Week 35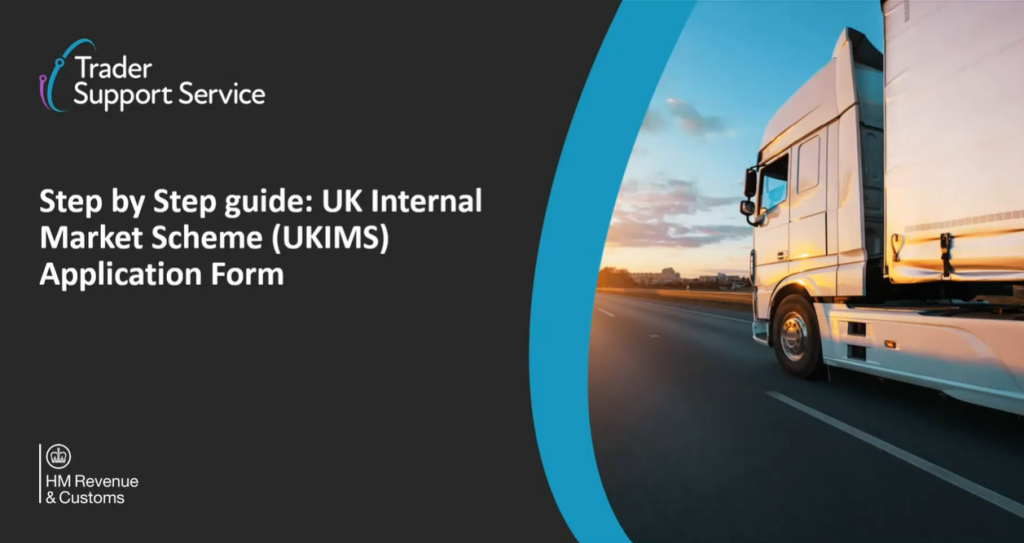 In this edition of Export News from Expordite, we'll cover the top 10 UK export news and headlines from week 35 of 2023 — August 28th-September 3rd, 2023.
Key News:
General Export News
1. Export dreams come true as government support secures £2.5m funding from Santander UK for Dewsbury bed manufacturer
"The UK government has secured a £2.5m funding package alongside Santander UK to help Dewsbury furniture manufacturer Jay-Be fuel its export growth.
UK Export Finance (UKEF), a government department which exists to help UK firms win, deliver and get paid for export contracts, provided support for the bed and mattress specialist by issuing a General Export Facility (GEF) loan guarantee. This allows Jay-Be to access a £2.5m funding package from Santander UK.
Already a supplier to high street names like John Lewis, Bensons for Beds and Next, Jay-Be began exporting in 2012 and now serves customers in more than 15 countries. With this foothold, it will now be able to use UKEF support to ramp up its international sales and bring a Yorkshire export to more people than ever."
Source: GOV.UK
---
2. Delivering the UK's international development strategy: 2023 progress update
"The UK's Strategy for International Development was published in May 2022 and set the direction for all the UK government's international development work. The Strategy placed development at the heart of the UK's foreign policy. It established a patient approach to development and a focused set of priorities designed to support low- and middle-income countries achieve lasting, sustainable growth, address suffering and tackle the root causes of shared global crises.
Our new brand – UK International Development, or 'UKDev' – signals our commitment to advance development progress, build shared prosperity and work through a diverse range of partnerships.
Since May 2022 the UK has made significant investments to help improve the situation of women and girls and fight back against systematic attempts to roll back on their rights. Our approach involves mobilising global and local partnerships and working more with the private sector and investors to mobilise new, innovative investments.
This work is underpinned by the new International Women and Girls strategy, launched by the Foreign Secretary in Sierra Leone. The Strategy applies to all the FCDO's work – both in diplomacy and development – and represents a significant shift in how the department operates. The Strategy aims to tackle increasing threats to gender equality from climate change, humanitarian crises, conflicts such as the war in Ukraine, and recent attempts to roll back women's rights, including in countries like Iran and Afghanistan."
Source: GOV.UK
---
3. Protections on UK Hot Rolled Flat and Coil steel to be kept
"The Government has today (Tuesday 29 August) accepted the Trade Remedies Authority's (TRA) final recommendation to maintain anti-dumping and countervailing measures on imports of Hot Rolled Flat and Coil steel.
Keeping these measures in place until at least 2027 will help to protect the UK's steel industry from unfair competition, as Hot Rolled Flat and Coil commonly used as a raw material for other types of steel and making up almost a third of all steel production globally."
Source: GOV.UK
---
4. New border controls to protect the UK against security and biosecurity threats and ensure smooth flow of goods
"The Border Target Operating Model for trade in goods, published today, 29th August 2023, sets out when new controls will be introduced to better protect the UK against biosecurity threats and create a world-class border system.
Delivering on the 2025 Border Strategy to create the most effective border in the world, the model introduces a new global regime for security and biosecurity controls, including bringing in controls on imports from the EU for the first time and using Brexit freedoms to simplify import controls on goods from across the globe. Many businesses will already be familiar with similar requirements already in place for exporting to the EU."
Source: GOV.UK
---
5. Customs update: One month to go until UKIMS comes into effect for goods entering Northern Ireland
The government is encouraging eligible businesses to complete their application to the new UK Internal Market Scheme (UKIMS), which will come into effect in a month's time.
UKIMS will replace the UK Trader Scheme (UKTS), which closes on 30 September 2023.
To support traders further, the government is providing a UKIMS factsheet, which includes a step-by-step video guide on the UKIMS application form."
Source: Phillip Adnett at The Institute of Export & International Trade
---
6. New UK trade rules come thick and fast
"UK forwarders' body the British International Freight Association (BIFA) is predicting "a very hectic start" to 2024 for its members.
It follows the Government's publication on 29 August of the Border Target Operating Model (BTOM), which sets out the country's new import security and biosecurity import controls, following the country's withdrawal from the European Union.
New controls on UK exports to the EU are already in place, in the wake of Brexit, but the UK government has held off from imposing similar controls on imports, postponing the deadline for introduction several times."
Source: Air Cargo News
---
7.British exports to Ireland have nearly doubled since 2016 Brexit vote
"Ireland was the UK's fourth-biggest export market last year, ahead of France, China and even India, the largest economy in the Commonwealth."
Source: Independent.ie
---
8. Slow heat pump roll out could see UK lose £65m in exports
"The Energy and Climate Intelligence Unit (ECIU) has revealed that the UK could lose £65 million in central heating boiler exports if it doesn't hasten the switch to clean heating.
According to the ECIU, the UK exported roughly £85 million worth of central heating boilers and parts in 2022, with over three-quarters (77%, £65 million) of those being exported to countries which have fossil fuel boiler phase out target dates withing the next seven years.
Becoming a heat pump exporter could help the UK combat the export losses forecast as Europe transitions to clean heating technologies."
Source: Current-News
---
Food Export News
9. Fresh and frozen sheep meat exports up 14 per cent
"Fresh and frozen sheep meat exports from the UK performed well in the first six months of the year, recording a 14 per cent year-on-year increase – while imports fell considerably.
Some 94 per cent of volume went to markets within the European Union and both France and Germany received an additional 2,500 tonnes and 1,700 tonnes, compared with 2022, according to an analysis of HMRC data detailing January-June UK red meat export performance which features in this month's Hybu Cig Cymru-Meat Promotion Wales (HCC) Market Bulletin.
The total volume of sheep meat (which includes offal meat too) exported from the UK during the six-month period totalled 43,400 tonnes – an increase of 16 per cent on the year, while the total value rose by 13 per cent to £277.5 million."
Source: Cambrian News
---
10. Import checks on EU food start Jan 2024 after repeated delays
"Post-Brexit border checks on imports of European food and fresh produce are due to commence on 31 January 2024, the cabinet office has confirmed, some three years after the UK formally left the EU.
Following four previous delays, it had been expected that the new checks on paperwork would finally come into effect on 31 October 2023, with physical checks three months after that.
But the new timetable, set out in the government's Border Target Operating Model (BTOM) means new export health certificates will only be need for medium and high risk food products from 31 January 2024.
Physical inspections will start on 30 April 2024."
Source: Farmers Weekly
---
Want to get more international trade content straight to your inbox?
Sign up to Expordite Updates or come see us at Going Global Live in November!
Photo credit: The feature image has been provided by the NI Customs & Trade Academy.