10 UK Export News You Might've Missed – Week #31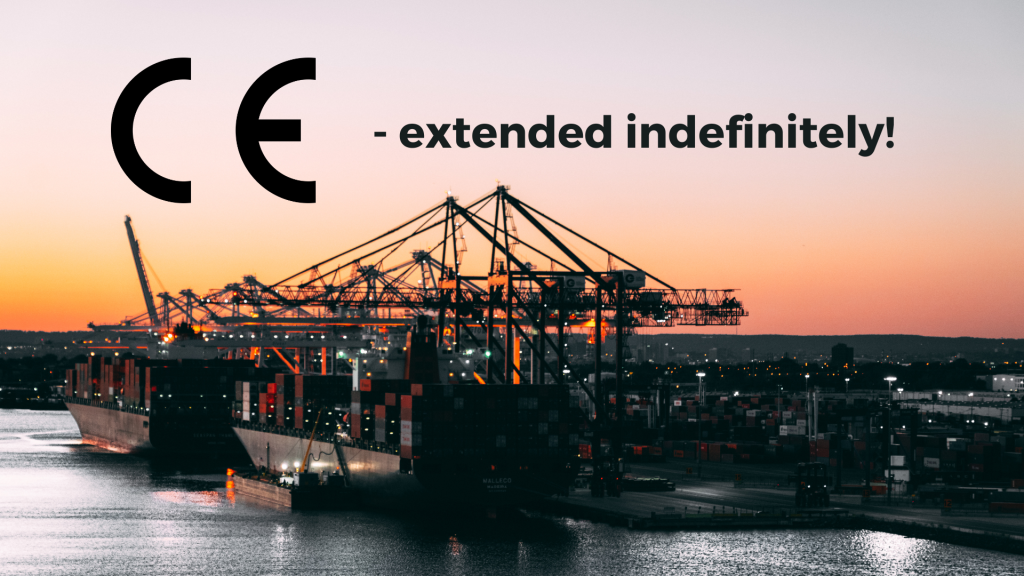 (Also published on LinkedIn)
In this edition of Export News from Expordite, we'll cover the top 10 UK export news and headlines from week 31 of 2023 — July 31st- August 6th, 2023.
Key News:
UK Government announces extension of CE mark recognition for businesses
First export strategy for Jersey launched
UK car firms on 150-day countdown to 'devastating cliff edge' over Brexit rules
General Export News
"The Department for Business and Trade (DBT) has today announced its intention to indefinitely extend the use of CE marking for businesses, applying to 18 regulations owned by DBT.
The extension will provide businesses with flexibility and choice to use either the UKCA or CE approach to sell products in Great Britain."
Source: GOV.uk
"The UK's Department for Business and Trade has today (Thursday 3rd August) appointed Oliver Christian as His Majesty's Trade Commissioner (HMTC) to the Middle East and Pakistan and His Majesty's Consul General to Dubai. He will take up the role in September 2023, while the department undergoes the campaign for the permanent position.
HMTCs lead the UK's overseas effort to promote UK trade, investment, trade policy and export finance.
As the new Trade Commissioner for the Middle East and Pakistan, Oliver Christian will generate business opportunities for the UK while contributing to the growth of sustainable, resilient, and productive economies across the MEaP region."
Source: GOV.uk
"Jersey's first dedicated export strategy has been published, the government has confirmed.
The strategy would aim to enable businesses to grow their export activities and increase the variety and value of exports from Jersey, it said.
The Jersey Export Strategy sets out 12 workstreams which will be developed by the government and States-owned entities up to 2026."
Source: BBC News
"There's no question that the whole trade community has been though some challenging years, with a lot of change and upheaval. Brexit, the pandemic and the war in Ukraine have each had different and dramatic impacts on trade and supply chains. It feels like an important moment to take stock, to stop and reflect. We've been speaking with our members in our member monthly and at our events and have been able to celebrate and share their successes. It feels like an important part of the IOE&IT's remit to reward the excellent hard work and commitment of our members and others across all parts of the trade community, so we have launched these awards to allow the entire international trade community to recognise, reflect and celebrate with us.
These awards will reflect the wide diversity of the people and businesses involved in global trade and will also cover the full range of issues – from sustainability in trade to innovation and digital trade – that traders are having to cope with every day. As I mentioned, it seems important right now that we do all we can to help celebrate the businesses and individuals who are driving growth across the economy. The success of our members and their businesses are critical for the success of the UK economy and these awards will help them to recognise and celebrate that success."
Source: The Institute of Export & International Trade
"The day after the UK voted to leave the EU, Sarah McCartney's largest ever sale was cancelled. It was a sign of things to come.
The owner of an artisan perfume brand, 4160 Tuesdays, Ms McCartney had experienced steady growth prior to Brexit, but the referendum marked the start of seven years of red tape which she said has cut her profit margins down to zero.
"On day one, the day after Brexit, our biggest order ever was cancelled. The pound dropped so much that the things they committed to from France and Italy had gone up by 30 per cent overnight and they didn't have any money left," she told i. "A £6,000 order, the biggest we'd ever had at the time, gone."
Ms McCartney suspended all exports to the European market, which had accounted for 15 per sent of sales, for more than two years post Brexit as costs mounted and paperwork took "five times as long."
Source: iNews
"Time is running out to strike a deal with Brussels over post-Brexit rules which could hamper British car exports, Labour warns today.
Shadow International Trade Secretary Nick Thomas-Symonds said the Government had just 150 days to fix a "devastating cliff edge" looming for UK vehicle manufacturers. From January 1, electric cars exported from Britain to the EU – and electric cars sent from the bloc across the Channel – must source batteries from within the EU or UK or face 10% tariffs.The "rules of origin" plan – agreed by Boris Johnson when he signed the Trade and Cooperation agreement with the EU – was designed to curb European and British firms' reliance on Asian goods.
But UK and European manufacturers want the rules delayed until 2027 – and Mr Thomas-Symonds has urged Business and Trade Secretary Kemi Badenoch to thrash out a compromise before the clock ticks down to midnight on New Year's Eve."
Source: Mirror
Food Export News
"While thorough checks have been in place for UK food exports to the EU since 1 January 2021, targets for introducing equivalent checks on food products imported from the EU have consistently been missed by the UK government.
The latest delays are said to have been caused by fears of further inflation and food price increases, with the Cold Chain Federation claiming UK retailers were spared from major shortages due to EU food suppliers not being ready for the new requirements.
Responding to the news, FUW president Ian Rickman said: "Whilst it is understandable that such checks have the potential to push up prices, that will be of little comfort to our producers who have to comply with a plethora of regulations and checks in order to export their goods.
"Our borders continue to operate like valves that make it extremely difficult and costly for us to export to the EU, due to all the paperwork and checks at EU borders, but it's extremely easy for those in the EU to import into the UK because the UK Government has waived the need for equivalent checks at our own borders."
Source: Farmers Guide
"A trade mission to Kuwait hosted by AHDB will explore export opportunities for red meat and dairy in the Middle Eastern market.
Five exporters will join us in Kuwait from 25-27 September to highlight sustainable UK meat production and to examine potential new business opportunities with local buyers.
The visit follows the recent launch of our news export strategy Beyond Borders, which is aimed at increasing market access and export sales while encouraging and supporting more businesses to export.
Halal sector senior manager Dr Awal Fuseini (pictured right), who recently presented at AHDB's Export Conference, explained that the Middle East and North Africa (MENA) market is a key target for exporters."
Source: AHDB
"The new export business won by Co Armagh's Burren Balsamics is the outcome of a 'meet the buyer' event in London last October during which Susie Hamilton Stubber, the Northern Ireland artisan company's managing director, and Bob McDonald, development director, connected with buyers from El Palacio de Hierro, the upscale chain of department stores in Mexico.
Following successful commercial conversations, Burren Balsamics, a UK Business and Trade export champion, has just fulfilled its first-ever order to the store in Mexico City."
Source: News Letter
"The UK has lifted reinforced inspections on meat products from Brazil after analyzing the country's control system.
The decision covers consignments of beef, poultry, and meat products and preparations exported from Brazil to England, Scotland, and Wales. It comes after an audit of Brazil's sanitary and phytosanitary controls.
Following allegations of fraud in Brazil in 2017 during Operation Carne Fraca, measures were implemented for enhanced checks on certain imported animal products.
For beef and poultry meat products from Brazil, exports to Great Britain no longer need enhanced pre- and post-import testing for Salmonella or the added attestation attached to health certificates confirming Salmonella sampling, methods of analysis used, and results."
Source: Food Safety News
Want to get more international trade content straight to your inbox?
Sign up to Expordite Updates or come see us at Going Global Live in November!